Cheap Cheap Games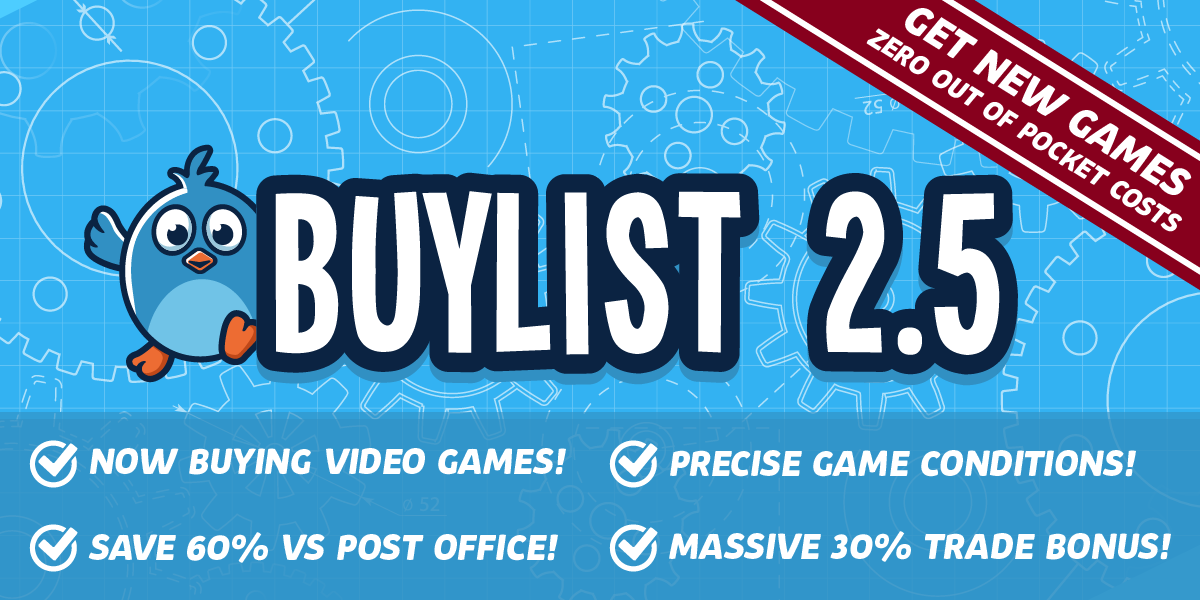 In just a few clicks you can sell your gently used board games, RPGs and now video games. No forum posts, no auctions, no waiting, no hassle! Plus you'll receive a 30% bonus when you trade-in for store credit! It only takes a few minutes! Before we get started please review our Condition Guide for more information on how we grade games.

To get started simply search any games you want to sell and add them to cart. If you see Buylist Mode in the top left you're in the right place. Go to checkout, add your return address and submit your order.

Once your sale is approved we'll send you a UPS label(s). Pack up your games securily, affix the label to the box(es) and drop off at your nearest UPS location. Shipping costs (typically 60% less than the post office) are automatically deducted from your payout. This service costs you absolutely nothing out of pocket! Visit our Shipping Guide for more information.

Once we receive and grade your games we'll apply store credit to your account or send funds to your PayPal account for immediate use. It's just that easy!
Please read the full buylist terms, procedures, and conditions before submitting an order.
With hundreds of online trades completed our traders are talking:
"By far the fastest and most professional board game trading experience I've ever had with a store. The online process was so intuitive. Definitely my go-to trading store now." - Kara A.
"My board game collection was starting to spiral out of control. This service was an excellent way for me to trade in the games my group had outgrown. The guys at Cheap Cheap Games were great. I would definitely do it again." - Will L.
"CheapCheapGames (CCG) is a legitimate online board game retailer offering a very useful service. I was very happy with my selling and especially buying experience." - Kurt B.
New (NIS) Notice
Imagine you purchased a new game and removed the shrink wrap only to find that it had already been played or it is missing pieces! Would you be happy? We never want our customers to have that experience. Therefore we only sell NIS games received from authorized distributors. You can still send in your NIS games, but the shrink will be removed, the game will be thuroughly inspected and graded as Like New.
Expansion Notice
1. If the expansion is available in a two-piece printed box you must have it in order to qualify for the Like New, Very Good or Good price. If you do not have it please select No Box. If No Box is not an option we are not currently purchasing this expansion without a box. If the expansion is originally packaged in a film or other nonreausable packaging we do not expect the original packaging to be included for any condition.
2. When you send in your expansions they MUST be 100% separated from the base game. If your game is No Box please bag the expansion components separate and label the bag. Failure to do so will result in your game being rejected or a sorting fee.